In a country town of only 200 people, everyone always knew when Adam Fitzpatrick was home.
"He'd have his window down, arm out the window, singing to his favorite song," his sister Amanda told A Current Affair.
"His ute, his dog and his girl – that was all he really needed."
READMORE: 'It will never replace the loss': Settlement reached over Magistrate's fiancée's super payout
In August last year, Adam was fighting for his life, after the ute he was driving off the road in Hay, in southern New South Wales.
His injuries wouldn't kill him.
Instead, a catastrophic series of events, caused by preventable mistakes at the hands of intensive care staff, resulted in his death.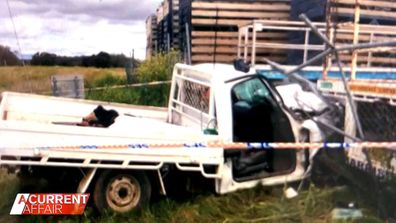 READMORE: Elderly man was denied pension because of name change decades ago
"You killed my son, that's all I can say," his mum Philippa said.
"He was a 20-year-old with a whole future ahead of him, a beautiful girl that he wanted to marry, a job that he loved, everything going for him and five days before his 21st birthday, you took his life."
Immediately after the crash, Adam suffered severe head injuries and was flown to one of Sydney's major trauma hospitals.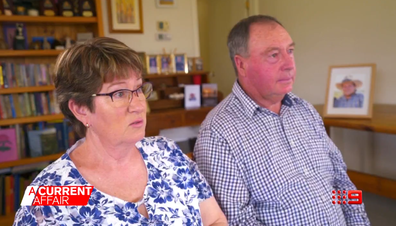 READMORE: Last rallying cry from ugg boot maker facing bankruptcy, after US trademark battle loss
"We were so pleased when we heard he was heading to St George because we thought that is where he will get the best care," Adam's father Peter explained.
"Unfortunately, I didn't."
Adam was expected to make a full recovery at St George Hospital, even after facial reconstruction surgery.
To help him breathe, doctors had performed a tracheotomy – a procedure to insert a tube into his airway.
But inside the intensive care ward, where patients are supposed to be watched 24/7, it was Adam's mum constantly at his bedside, growing increasingly concerned his trache wasn't secured properly.
"He woke up and moved his head around and his trache disconnected from the machine. Nobody was there and nobody came when the alarms were going off," Phillipa said.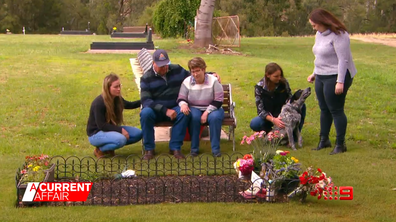 READMORE: Aussie women claim they were spiked by needles
Six days later, while she slipped out to have some lunch, her mother's intuition would prove her right in one devastating phone call from the hospital.
"They said that there had been an incident. Adam's tube had become blocked but they'd managed to unblock it."
Adam's sister Amanda was also there that day.
She's a paramedic and quickly realized her brother was in trouble, even though the medical staff caring for him wouldn't admit it.
"I knew from the moment I walked in there that Adam wasn't going to make it and I knew he was brain dead and at the time all I could think of was that ignorance would be so bliss right now," Amanda said.
"I felt like I had a responsibility to talk to my family and tell them what was going to happen because nobody else in the room was brave enough to stand up and tell us."
Adam's other sister Emma, ​​who is a lawyer, also said it was obvious something had gone wrong.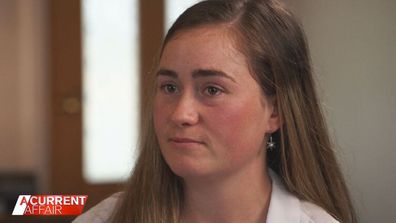 READMORE: Fresh warnings about buying off the plan after Sydney home buyers left in the lurch
"The way that everything was handled afterwards is a horrible reflection on them. Nobody has had the guts to stand up and say what has happened and Adam deserves that," Emma said.
Armed with medical and legal knowledge, the Fitzpatricks started to ask questions.
"They knew we were from the country, you know, 'we can tell them anything, they have no clue'. They thought they could just sweep it under the carpet and tell us that everything possible was done," Peter said.
Instead of just being able to grieve, Adam's family had to fight to find out why he died. His medical records of him did not explain it-some even went missing.
But finally, six months after his death, they got some answers.
A root cause analysis conducted by NSW Health investigators found "there was an ineffective emergency response due to deficiencies in co-ordination, equipment, training and leadership which led to patient death".
The report details 15 "system improvement opportunities", which Adam's family calls 15 failures of care.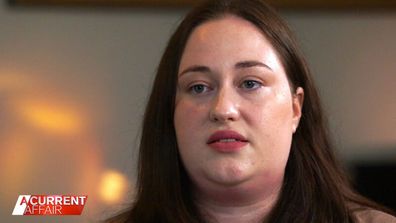 READMORE: 'Our peace and quiet has been shattered': Probe as makeshift dump appears on Sydney street
"There are some mistakes in there and you can understand that, but what shocks me is there are things in there that aren't a mistake – it's a conscious choice to go against the rules, to go against procedure and policy and everything they had in front of them," Amanda said.
The root cause analysis found the junior doctors on shift should have called specialists to come and help, but instead told them everything was under control.
In an attempt to ventilate Adam, they gave him a drug that paralyzed his lungs.
He went into cardiac arrest and while they performed CPR, he spent 40 minutes without oxygen.
Finally they called someone senior, who had been in their office the whole time and fixed the trache, discovering it had not been blocked but dislodged.
By then though, it was too late. Adam was brain dead.
Fifteen months on, nobody has been publicly reprimanded over Adam's death.
It would seem the cracks were starting to show at St George Hospital's intensive care unit years before Adam's death.
A Current Affair has been told a group of staff specialists walked out in 2018 over claims of bullying and harassment, so serious they felt unable to do their jobs.
The problem was so bad a year later, the unit lost its teaching accreditation for the same reason and still has not got it back, meaning the ICU is no longer trusted to train doctors.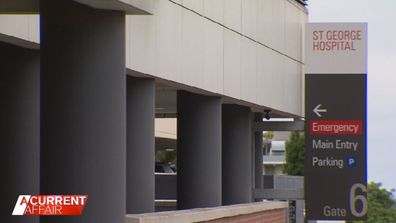 READMORE: Melbourne mum's incredible tale of survival after obstetrician's visit ended in ICU and shock diagnosis
St George Hospital refused to comment on the allegations of workplace bullying in its ICU, but a spokesperson told A Current Affair the hospital had apologized to Adam's family.
"The hospital acknowledges that Mr Adam Fitzpatrick did not receive the care he deserves in August 2020," the spokesperson said.
"The hospital is committed to processes that result in learning from incidents and to improving the care we provide to our patients."
The NSW Coroner has requested the hospital hand over all documents in relation to Adam.
His family welcomes a public inquiry, but fears the medical staff involved may never be held responsible.
"The root cause analysis can't be used in a legal proceeding, they've only been honest because it can't make them accountable," Emma said.
"It's bigger than Adam, it's not just Adam. It's that it could happen to anybody and it shouldn't be kept hidden away, it shouldn't be covered up, it needs to be out there and if it is not out there, nothing can be done to fix it," Phillipa said.
"Doctors are human and humans make mistakes [and] we can't get Adam back, but how many more people are out there that are at risk?" Peter said.